Advantages of Online Pharmacies
Pharmacies have always been a necessity. During the COVID-19 pandemic, it was online pharmacies that became necessary.  
Steadily rising in popularity and availability since the market first launched 20 years ago, online pharmacies offer medications, both prescription and non-prescription — over the web that are typically then mailed to a customer. 
Pharmacies and the internet form a natural partnership. An estimated 72% of American search for health information online at least one time each year and over 40% of consumers say they use an online pharmacy to treat a chronic health condition. 
Slowly but surely, the online pharmacy market has grown into a $27.6 billion industry.  
But it wasn't just the pandemic that has convinced many to take advantage of online pharmacies. TCDS.com reviews how convenience is one thing, but it's not the only factor driving online pharmacies' big business.  
Widely Accessible 
It's not known exactly how many online pharmacies are operating in the United States (some estimates have it as high as 50,000). What's known is that online pharmacies have greatly increased access to a wide variety of medications. 
Online pharmacies are also reliable for those who live in rural areas or have personal mobility issues. 
They're Easy to Use  
Ever shopped online before? It's a similar experience with an online pharmacy. Virtual pharmacists can validate prescriptions and it's easy to search for multiple medications. 
If speaking to a pharmacist is needed, customers can still do so over the computer without leaving the house. Many online pharmacies also offer automatic refills. 
There are typically many options for sending the original prescription to an online pharmacy, including via fax, email, or by uploading orders to the site of choice. And like traditional pharmacies, online pharmacies will keep and share records such as health conditions and purchase history for customers.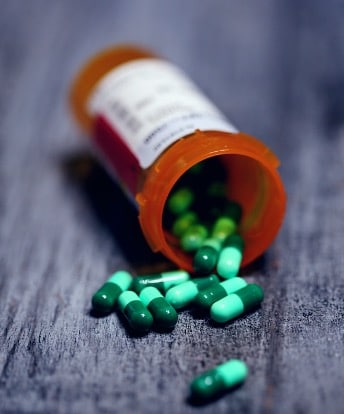 They May Save People Money 
Online pharmacies are generally considered a less expensive option for people to get the medications they need. Part of the financial benefit is the option for comparing individual medication costs across multiple online pharmacies. 
Through e-pharmacies, many consumers report scoring medications that are around 1/3 less expensive than what's found at some brick-and-mortar pharmacies.  
One study found that 60% of adults using medications long-term see significant savings. Patients can achieve savings of hundreds of dollars over the course of a year, even thousands of dollars depending on the medication. starting at $20 when they fill prescriptions online. Most save between $21 and $50. 
They Offer Privacy 
For those who don't have a general practice doctor or fear discussing their health with their doctor or pharmacist, online pharmacies have particular appeal. Online pharmacies offer both privacy and anonymity. 
For those who have sensitive conditions and require sensitive medications such as sexual aids or sexually transmitted infection treatments, an e-pharmacy's privacy is treasured. 
Usually a One-Stop Shop  
For those taking multiple medications, online pharmacies offer a reliable source for medicine that is often out of stock in physical stores. Online pharmacies also commonly offer medications in one spot that other retailers may not be able to offer. 
That makes it easier to fill prescriptions for individuals but also their families in one easy step.